Finham Primary School's PTA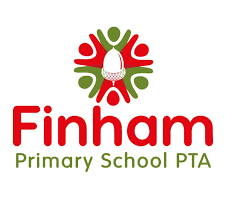 All parents, carers, guardians and staff are automatically members of Finham Primary School's PTA and are welcome to attend PTA meetings. We would encourage you to become involved. It is always great to see new faces – so please come along.
What is the PTA?
The aim of our PTA is to provide fun and entertaining events for our children (and their parents/carers). These events are not only social; they also help to raise money to improve equipment and the facilities at Finham Primary School - that will ultimately benefit our children.
Our main aim is to support, fundraise and enhance the learning experience for the children of Finham.
What do we do?
We meet once every other month to discuss various issues and ideas regarding fundraising and how the money can be spent to benefit the school and children.
We are always looking for new, fun and innovative ways to fundraise and to create a welcoming community for parents, carers and teachers. Here a few examples of fundraising events that we run throughout the year:
Summer Fayre.

Christmas Fayre.

Festival of Light (Halloween Pumpkin Walk).

School Discos.

Quiz Nights.

Movie Nights.

Tea and Coffee Mornings.

Crazy hair day.

Non-uniform days.

A variety of competitions: Easter bonnets, grow your own sunflower, Diwali competition, posters for events etc…
If you have any new ideas that you would like to share, please get in touch or come to the next meeting!
Where has the money been spent?
All of the money raised is put back into the school through various funding requests or initiatives. Below is a list of things the PTA have helped with:
A class set of IPADs.

IPAD trolley for our new school IPADs.

Made a contribution to the bark for the new climbing frame.

Enhanced book corners within school classrooms.

Help to fund the flourish programme in Year 6.

Purchased books for school Library.

Outdoor equipment for EYFS.

Kiln Repair
We have a summary of initiatives that we have supported in school and some testimonials from school staff at the bottom of this page.
Get in touch or get involved
If you have any questions, ideas or would like to get involved then please email us directly at: Finhampta@gmail.com or join our facebook group: https://www.facebook.com/finhampta/
What you get back:
Knowing you have helped buy books & classroom equipment for the children.
Working with a team of parents and teachers.
Representing the school
Giving back to the community.