School Day
At Finham Primary we feel it is important to teach children about the importance of punctuality. With that in mind, children can arrive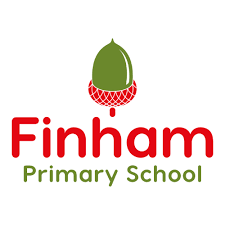 in school from 8:45am onwards. Children will come straight into school to be ready for registration at 8:55am and start their morning tasks. Any child who is not in school by 08:55am will be marked as late.
At Finham we have a staggered timetable for both break time and lunchtime - this will mean that each phase of school have their breaks at slightly different times. Please find a rough outline for timings for the school day for each phase of the school.
School Gates Open:

08:45

Morning Session:

From 8:55am

Playtime

10:30am - 10:45am (Reception to Yr 4);

11:00am-11:15am (Yr 5 and Yr 6).

Lunchtime

12.00-1.00pm (Nursery, Reception, Yr 1 and Yr 2);

12:15- 13:15pm (Yr 3-Yr4); and 12:30-13:30pm (Yr 5 and Yr 6).

Afternoon Session:

From 13.00-15.30pm

*in a typical week at Finham, children will be in school for 32.9hrs*
At the end of the school day, children will be released to their parents/carers by a member of staff from their designated area - this is usually near your child's classroom. If children aren't collected by 15:40 they will be taken to the school office instead.
Year 6 children can walk home independently, however, their parents need to complete a 'walk home form' first.
The school office is open for telephone enquiries from 8:30am and opens for visitors from 8:45am-4:00pm. There is also a 24hr answerphone in the school office.